Static Plumbing Services Pasadena (855)225-5162
Let our Experts Handle your Clogged Toilets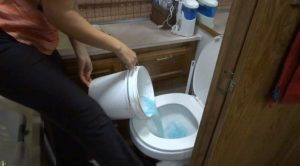 Is your toilet clogged? If the most commonly used fixture of a house gets clogged, it creates frustration. Moreover, the cleanup can be really unpleasant. So here comes the importance of plumbing repairs. When you take care of every other thing in your house, how can you neglect the plumbing system? It also requires timely repairs and maintenance to avoid future problems. In fact, the plumbing system of your house is something that faces high amount of strain on a daily basis. So, you need to take care and maintain your home's plumbing.
Importance of Plumbing Repairs and Maintenance
Plumbing is one of the most important parts of your home and you can't afford to have any problem regarding it which can create serious inconvenience. So out of the long list of plumbing importance, here are few points that'll make you realize the need of its maintenance:
If not maintained or taken care of, there can be serious problems with plumbing system. The drains might slow down because of blockage, water lines might deteriorate or leak, or toilets might get clogged. It can easily create stress in our daily lives.
Not only are these issues problematic, but they also hamper your peace of mind. You'll half your stress and worry if you simply check and repair your pipes on regular intervals. And as people say, updated plumbing system stabilizes the resale value of a house.
The most important point is the cost. If you choose to neglect repairs and allow the issue to grow, be prepared because it is going to be a lot more expensive than expected. But if you get your plumbing system checked on time, it will charge relatively less. This is not something that you can ignore and be okay with it.
Things that may lead to clogged toilets
If your toilet is clogged and you need to know the reason behind it, here are some possible points. Solve it now by calling experts from Static Plumbing Services and make sure to avoid them in future to reduce stress and save cost:
If you have a first-generation low flow toilet, it may be unable to clean internal trap and drain because of low pressure. This can lead to blockage. You might need to change your toilet and get a modern toilet that has a high-pressure washer.
If you drain some non-flush-able items in the flush, it can be a serious problem. Toilets are designed to dispose only some materials and you cannot drop paper towels and disposable tissues into it. This situation is likely to exist in homes with children.
Blockage of toilet trap can also be problematic. Toilet trap has been designed to hold water and not toilet papers. Lodged toilet trap can lead to a backed-up toilet. The problem is that a clogged internal trap can actually block more than one toilet at a time.
When there are main sewer line problems, it can also lead to blocked toilets. When the main drain holds non-flush-able items, it builds up clogs and create problems for several houses. Tree roots can also be the main thing puncturing sewer lines and causing plumbing problems.
Static Plumbing Services
When such plumbing problems occur, you start looking an expert that can solve the issue while charging minimal costs. But now, if any such issue comes up, contact Static Plumbing Services and hire experts from the insured and skilled company. We are a group of highly skilled and experienced plumbers. We identify the cause of the problem just by having a look and start the work immediately. In no time, you'll get your work done by us, and that too in a mess freeway. Now get experts for your plumbing system and we assure you that you'll love our work. Here are some plumbing facilities provided by our company. Out of these, if anything is your requirement, waste no time and call the experts immediately.
Any plumbing repairs
New plumbing construction
Residential commercial property maintenance
Gas installation and maintenance
Bathroom and kitchen renovations
Water heaters, gas hot water
Drainage
These were our services and we are ready to help you with all your plumbing issues. So, whenever you're in need of a plumbing contractor, contact us and have an amazing experience